How to Screen Record on iPhone 13: Screen recording is useful in a variety of situations where individuals want to maintain a record of something. If you're viewing anything that can't be stored to your phone, a good built-in screen recording feature can help you keep track of what's essential in the video.
When you need to store anything important in a short amount of time, a screen recorder will come in handy. This post will show you how to record your screen on your iPhone 13/13 Pro with simplicity, as well as other record-keeping approaches.
How to Record Screen Video on iPhone 13?
For a long time, the iPhone has had a screen recording function built in. The usefulness of the screen recording capability has greatly improved with each iteration of this model. If you're looking for an iPhone 13 recording guide, you've come to the correct spot! The procedures for recording the iPhone 13screen are outlined in the following stages.
Step 1: Open your iPhone 13's Settings and select "Control Centre" from the drop-down menu. Scroll down to the bottom of the next window and select 'Screen Recording' from the drop-down menu.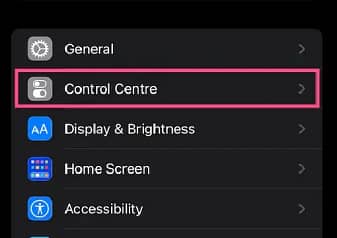 Step 2: To add the Screen Recording option to the Control Centre, tap the "+" symbol next to it.
Step 3: To access the Control Centre, swipe down from the top-right corner of the screen. To start the screen recording, click the circular 'Screen Recording' icon. After a 3-second countdown, your iPhone 13 will begin recording.
Step 4: When you're through recording your screen, hit the'red icon' in the top-left corner and choose 'Stop' over the next popup to end the recording on your iPhone 13.
After that, a pop-up message will appear alerting you that the screen recording you just made has been saved to your Photos library.
Open the Photos app as normal to see or share your screen recording later. A thumbnail of the screen recording will appear among your photographs and videos. You may clip the ends of the video (if desired) using the editing option in Photos to delete the areas where you recorded the video starting or stopping. 
This is a step-by-step instruction on How to Screen Record on iPhone 13/13 Pro's screen.